AUTO BODY & COLLISION REPAIR
Repairs
We offer a LIFETIME GUARANTEE on all of our auto body repairs that we make.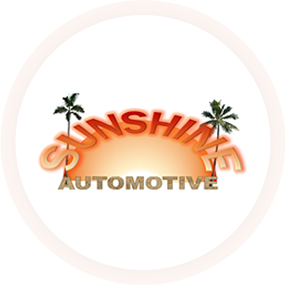 Insurance
We work with ALL insurance companies so we can help if you're ever in an accident.




Collisions

Over 50 years of collision repair services in St. Petersburg, Florida. Trust only the best!

 
Sunshine Automotive Inc. was established in 1973, and is a family owned and operated auto body and collision repair center in St. Petersburg, FL. In 2004, Dean and his wife Tina began management of Sunshine, and in 2012 they became the primary owners moving forward. 11 years later and the shop remains incredibly busy while still maintaining the highest quality standards in the industry. 

Did you know that you are not obiligated to use any particular auto body or collision repair shop to obtain repairs. You choose the body shop and authorize repairs!
Did you know that our auto body & collision techs are professionally trained and certified by I-CAR and ASE...we will do a quality job of restoring your vehicle to pre-accident condition, or better!
Did you know that Sunshine Automotive Inc. was the very first repair facility EVER to be accepted into the AAA Auto Club South Approved Auto Repair Program! Its true!
Did you know that no law requires you to get more than one estimate...whether paying out of pocket for a fender bender, or an accident claim through insurance, you are not obligated to provide more than one estimate to anyone!
Did you know that Sunshine has been in business long enough to have binders full of thank yous! Come on by and flip thru one, or better yet, send one in and we'll add it for others to see!
Great experience with Sunshine Automotive. Work was done in a reasonable amount of time at a fair price. The final result was top notch. Quality work. Very happy I chose Sunshine Automotive and I have no reservations about returning again.
H Loso and S Chimner
Their customer service was absolutely amazing. Even with supply chain issues out of their control they continued to keep me informed on the status of my vehicle and were incredible in every way. Would definitely use them again if ever needed! My car is now running perfectly. Thank you!
Brooke Rogers
Went in today for a quote and they had me in and out! Fast Great service but still very informative and I was pleased. Tom Larsen was great though everyone there seemed nice aswell. I now have a date set and looking forward to some great work.
Miguel Gonzalez
Sunshine Automotive is top notch! They do an incredible job of body damage repairs and treat their customers very well. Although I hope I don't need body repair soon, if I do my car will be at Sunshine!
Donna Rosserlez
This body shop does absolutely the best work. The are friendly and easy to deal with. Our families body shop over the years through several mishaps.
Junab Ali
I was in an accident, I met with Dean regarding the body damage. He made the process extremely easy. He went above and beyond to help me. Not only did they make my vehicle look new he helped me diagnose and inspect my vehicle all over. I would highly recommend them.
Rachel Debrakins